Turkey and Iran: Bitter Friends, Bosom Rivals
Overlapping ethnicities, languages and cultures can at times make the two countries seem like two sides of the same coin.
For nearly two centuries and despite their fierce geopolitical competition from the Levant to Iraq and the Caucasus, Turkey and Iran have kept the peace between themselves, compartmentalized growing energy and commercial relations and cooperated regionally when their interests converged.
Turkey is Iran's top five trading partner, top two trading partner in the 'black economy', top destination for Iranian foreign investments, Iranians are the #1 home buyers in Turkey and people in both countries can travel across the border without a visa.
There are several "little Irans" in many Turkish cities and, in the largest city in eastern Turkey, the city government provides free Persian courses to traders and businesses. Iranian TV shows and movies are usually subtitled only in Turkish because that's the largest oversees market for them. From Googoosh to Homayoun Shajarian, Iranian singers are household names in Turkey.
What about "Turkish influence" in Iran besides trade and commerce? The Supreme Leader is a Turkish-speaking Azeri, so is the Minister of Defense Gen. Amir Hatami as well as several other political and military leaders, actors, artists, and filmmakers, and 30% of Iranians are Turkish-speaking Azeris. While this in itself does not afford Turkey any influence, it provides strong linguistic and cultural linkages.
Turkey and Iran have shown time and again for nearly two centuries, recently in Syria and Iraq, that both are quite capable of controlled escalation as well as de-escalation of conflicts between them. For now, they remain caught in the web of Russia-U.S. relations, maneuvering to create space for autonomous decisions; they will be able to succeed only to the extent they find ways to work together.
Turkey and Iran can contribute to a more stable and secure Middle East by finding political common ground. Peace and prosperity in the Middle East is literally in the hands of Turkey and Iran; will these two 'bitter friends and bosom rivals' rise and lead?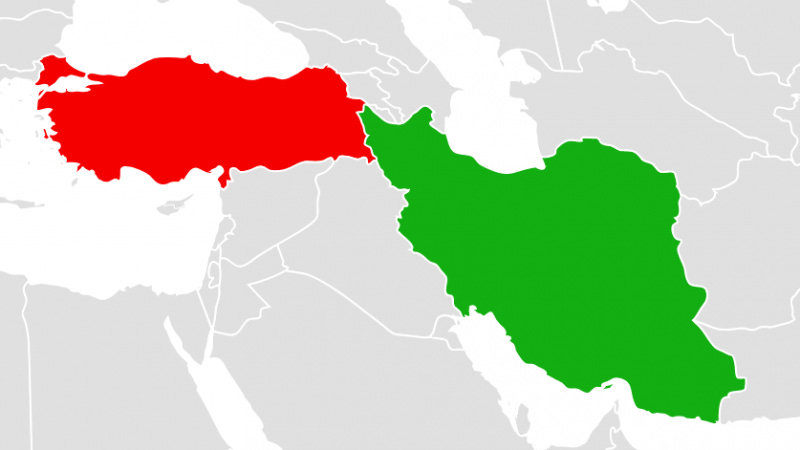 ---