The Trans-Asia Express
There are many fascinating railway journeys, but the one from Turkey to Iran is at a different level for many reasons.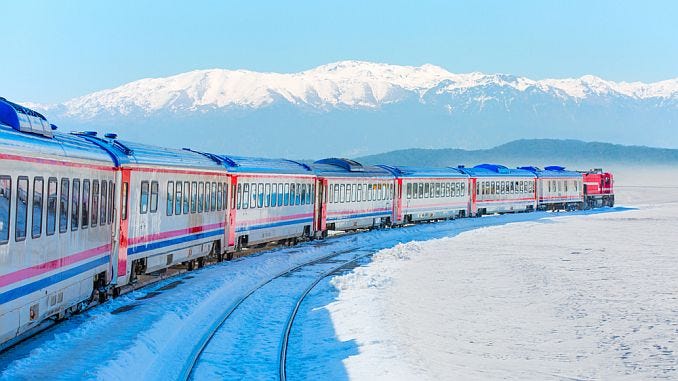 If there's one train journey that you must take at least once in your lifetime, that's the Trans-Asia Express between Turkey's capital Ankara and Iran's capital Tehran.
The Trans-Asia Express is two trains, a Turkish one from Ankara to Tatvan pier, from where a ferry takes you across Lake Van, then an Iranian train from Van pier to Tehran city. Only the baggage van goes all the way to Tehran, shunted onto the Lake Van ferry. Passengers have to board using the passenger gangway, disembark at the other end in Van, and board the Iranian train. The ferry-boat part of the journey is 90 km long and covered in 4 hrs to 6 hrs depending on the weather.
The train's route: Ankara > Kayseri > Sivas > Malatya > Elâzığ > Tatvan >> ferry ride >> Van > Kapıköy border (Turkey) >||> Razi border (Iran) > Tabriz > Tehran. The journey is quite slow and takes two days to complete but it's worth every moment of it. The landscape is breathtakingly beautiful and the train traverses lands soaked in Ottoman and Persian empires' history.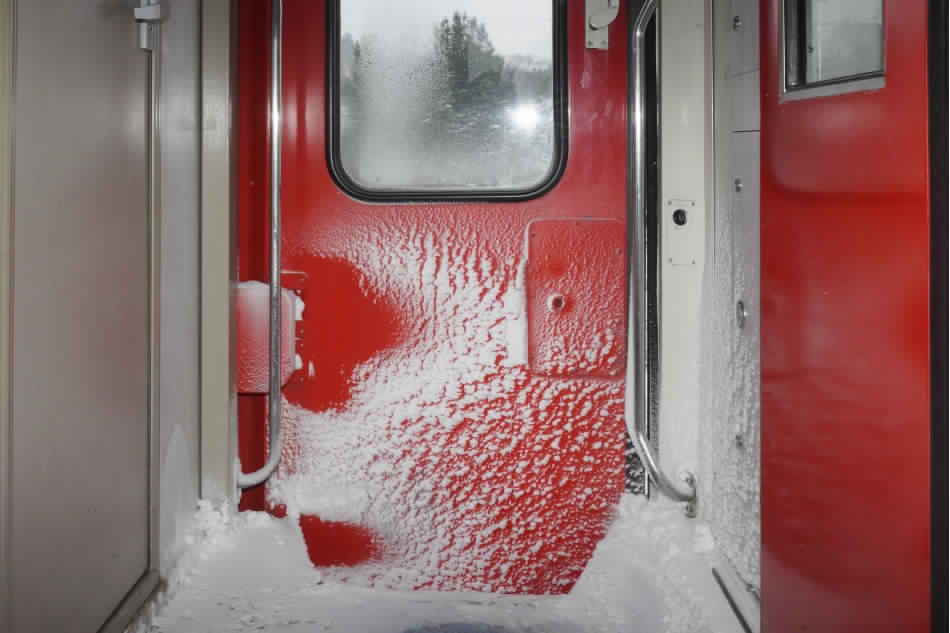 The trains have modern 1st class 4-berth couchettes with central heating but a trip on this route in winter can be quite rough, if you're not used to harsh winters.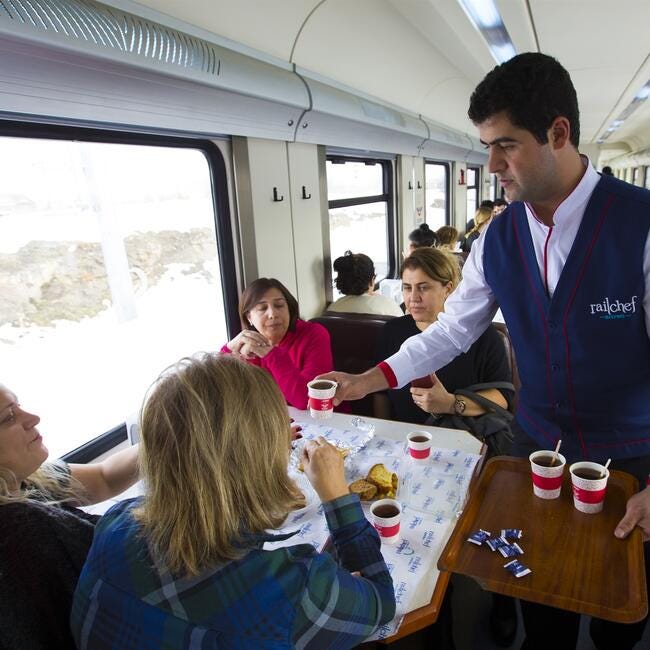 The trains have restaurant cars, a great place to meet Iranians returning home and many European tourists and the atmosphere is always quite festive.
Although all three meals are free on the ticket and served in your cabin, the food in the restaurant is much better, quite inexpensive, and so much fun. Alcohol is not served on the trains, but you can have your fill in the ferry part of the journey before boarding the Iranian train.
Departure from Van pier towards Iran is frequently delayed, but there's a large comfortable waiting room at the pier station and the eccentric Iranians to keep you entertained. The border-station on the Turkish side, you need to disembark to get your passport stamped by Turkish customs but on the Iranian side, you need not get off the train. Iranian customs collects the passports on board and returns after stamping them. Iranian customs inspection is done only after the train reaches Tabriz station. While the inspection of Iranian's baggage is thorough, inspections for foreigners are usually cursory.
The Ankara - Tehran train journey remains one of the last old fashioned adventurous kind of railway travel that's fast disappearing everywhere.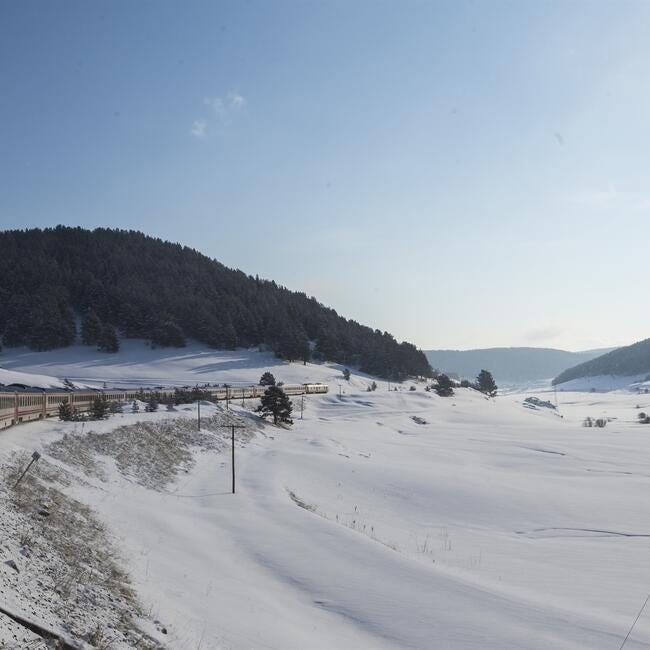 ---
Note: All photographs are from Google Images and copyright-free.