That Sweet Iranian Spirit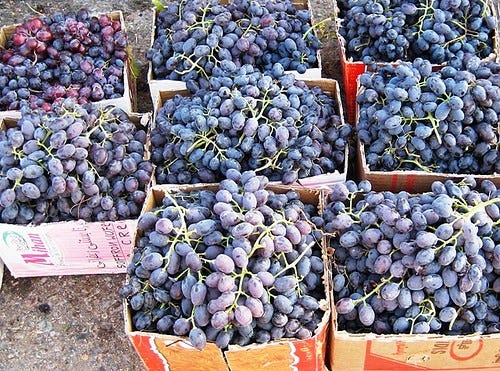 The pleasure, profit, and potential dangers of home distillation in a land where to drink is a crime.
[ dispatch ] "We shall call this the Tehrooni," Reza smiles, holding a glass of his homemade wine up to the light, exaggerating the accent of his city. The mix is an odd light purple in color and not quite free of residue. It's the first batch he has made, in his basement's bathroom. And is he ever proud. It's sweet, but tasty. Reza bought the grapes, the very best, from an orchard in Qazvin. The owner there also makes his own brew.
Alcohol and its consumption are illegal in Iran, punishable by jail, lashings, even death. But you would hardly know it given the number of people who partake.
Reza is in his 30s. He works in the private sector, is unmarried, and lives with his parents. He's saving money to buy an orchard himself and set up his own secret little business. Until then, he is content with his basement and the sweet liquid he distills in a mix of tubs and bottles hidden in dark places.
He's hardly alone in enjoying this pastime. Across Tehran, in another lounge room, it's almost three o'clock. Arpad, in his 50s, offers a purple-red concoction he made the previous month. It's his second glass; he's already finished his wife's. It's not even dark, but time is of no concern — perhaps of no value? "Drinking is not only for the night time. This is Iran, everything is possible!" he laughs, pouring himself a glass. An odd white film collects on top. It too is sickly sweet. He calls it Shiraz and launches into an argument about the origins of that famous grape and city.
Anything seems possible in this realm. Sahar is an unlikely candidate for the crown of best winemaker in Tehran. The wrong side of 75, she stopped dying her hair a long time ago and has said goodbye to the years when she worked for the government. These days, she stays at home in north Tehran, where she can talk to her plants and distill illegal alcohol in peace.
Her wine has become the envy of her gray-haired friends. She pulls out a little bottle that once held brandy. Now it brims with wine, its label worn with use and sticky fingers. "You see," she begins to explain, "you can't let the air get in it and the bottle must be perfectly clean. If you don't do that, you will get vinegar." She puts the bottle back in the cupboard, next to the somagh (powdered sumac) and salt. In the quiet passages of retirement and widowhood, its what's she is most proud of — a skill with which her friends can't compete. Indeed, they make vinegar instead.
Distilling alcohol in a place where everything is mamnoo — forbidden — is a lucrative business. With the economic situation gloomy at best and the price of everything, including brand alcohol on the black market, skyrocketing, an unexpected business opportunity has blossomed for those whiling away their weekends distilling cheaper spirits. "There is room to expand," Reza suggests, but he's not so sure he can get his enterprise going soon enough. And anyway, he does it more for fun than anything else.
Aside from the economy, there's another reason the vendors are doing well at the moment — the Nowruz holiday and the few weeks on either side of it is peak season. Every year, as Tehran empties and thousands travel north, so too do the alcohol makers and dealers, following the caravans, the parties, the money.
But if you stay in Tehran and your dealer is gone, who will fill the void?
Amir, a university student and Tehran native, found himself searching last Nowruz. Without his usual go-to guy, he bought aragh, Iran's idiomatic liquor, from a bad connection. After just one drink, he spent two days curled on the bathroom floor. It was tainted with something he doesn't wish to think about.
The problem with any illegal industry is regulation, or rather, its absence. Here, the trade runs on a trust basis. You buy from someone you know, who buys from someone they know, and so on. Someone who isn't going to sell you something full of chemicals or poison, like what Amir suspects happened to him. Someone who is not going to give your name to the police.
Aragh is the cheapest option. It's made from local fruit and it's potent. But it's risky, especially if there's a broken link in the trust chain. During the Nowruz holiday, it was reported that a young woman died while partying with friends in Shomal — the north, by the Caspian Sea. They had drunk aragh, bought from an unfamiliar supplier.
In Tehran, imported wine and spirits with well-known labels like Johnnie Walker and Smirnoff are available. But it's expensive and, even then, some are fake — watered down, replaced with low-grade substitutes, in some cases just plain dangerous.
Back in the basement, Reza puts his wine back on the shelf. It lives in an old Scotch bottle, at home between fifths of Malibu rum and Johnnie Walker Blue Label. Reza explains his motivations, other than his love of wine and the potential for money making. "It's illegal. If it wasn't, I probably wouldn't spend so much of my time and effort doing something so difficult," he says, adding with vatan parasti (nationalistic) flair, "Iranians have been making wine longer than most of the world, at a time when the French were living like barbarians.
"They say nuclear energy is our right." He smiles cheekily. "This is mine."
Photo via Flickr: Gorgeous Qazvin grapes.
Copyright © 2012 Tehran Bureau